A platform for embodied research, performing arts & media
In February we offer a brand new opportunity to experience living and working in the laboratory theatre spaces of Nordisk Teaterlaboratorium (NTL) in Holstebro, Denmark.
Cross Pollination will be teaching an intensive two-week workshop at Nordisk Teaterlaboratorium: dialogues in-between practice and critical thinking.
In this intensive 'hands- and minds-on' workshop, students will investigate the role of technique and research, both in training and in the creation of artistic material, in terms of producing knowledge.
Click here for more info.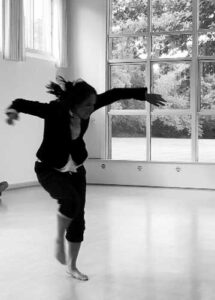 CP will be in London teaching last year bachelor students of world performance at East 15. The programme integrates praxical and reflective methods to critically experience a theatre laboratory as an expanded frame for artistic research and an incubator for personal practices.
The members of Cross Polination gathered in Paris to give a workshop at the art gallery Abstract Project, proposing practices that entangle embodied feedback to artworks. The workshop triggers a new collaboration path between Cross Pollination, Laboratoire SLAM from University Paris-Saclay and the Center for the Less Good Idea in South Africa. More to come soon!
We also had the chance to be back with our great masters from Odin Teatret, witnessing their last performance Thebes at the Times of Yellow Fever at La Cartoucherie, home of another legendary company, Theatre du Soleil.